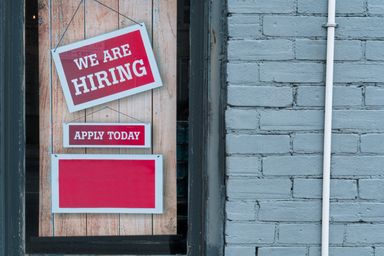 Key learnings from hiring tech talent at scale
Take yourself back to 2019 when talk of Covid was exclusive to bio-med labs. Zoopla had not long since been acquired by SilverLake having existed as a founder-led PLC beforehand. Much of Zoopla's executive leadership were newly appointed and had put in motion the wheels of a strategy and set of brand new behaviours that continue to underpin what we do and how we do it. And we weren't just re-imagining our business. We began thinking about how we might re-imagine an entire industry, where - through our unique insights, products and services - we could empower everyone involved in the property lifecycle to make intelligent decisions. Hoorah!
We knew what we wanted to do, but we also knew we didn't have all the people we'd need to do it. Having a high performing product engineering environment with the right people was critical to the success of our strategy. So over the last 2-3 years we've been tasked with growing our tech teams significantly. We've been very successful in doing so, growing our Product & Technology team from around 90 folks to around 260.
This sort of scaling has given us some great challenges to solve and lots of learning along the way. So I thought I'd share some of the key lessons I continue to hold with me today:
Re-imagine how you think about hiring, and what's your number one priority?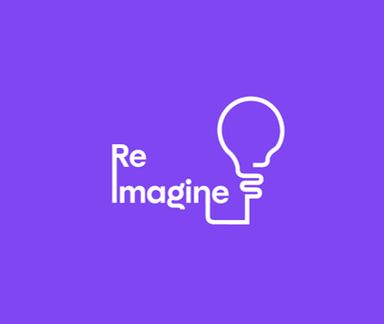 I've been privileged to work at Zoopla for a number of years now, but I have to admit when I first heard we were looking to hire 100+ new tech colleagues, I was pretty nervous. In my time we'd never hired to this scale, as much of Zoopla's more significant growth over the years had been through acquisition. To do this we clearly had to think differently about hiring than we ever had before.
"What is the next most important thing for all of us in P&T?" - This question, asked by our Chief Product & Technology Officer, Dave Wascha, at the beginning of every monthly town hall, will be etched into the memories of all our P&T folks. Dave likes to re-ask this time and time again despite the answer having never changed. The answer is, of course, "Hiring is our number one priority!"
If you were able to play back all of our hiring conversations over the past few years, I'd bet big on "Hiring is THE number one priority" being the most utilised phrase. We needed to change the narrative around hiring. It was no longer to be an inconvenient extra on top of the day job, it was the day job. This wasn't just the message for the folks in our interview roster, but the entire organisation. Naturally there were colleagues who weren't part of that roster, who inevitably had to step up and cover folks - everyone needed to know that hiring was the most important part of the job whether they were an interviewer or not.
If you're hiring lots of new colleagues, chances are one of the reasons is because everyone is already pretty busy - the pain that causes isn't going to change if hiring is an afterthought. We purposefully made hiring the next most important thing because, if we wanted to achieve the great things we'd set out to, it was our biggest dependency.
It's important to stress that making hiring a priority isn't something that the Talent Acquisition team can come up with and implement. Hiring is our job, so clearly it's always our priority. True prioritisation needs top level leadership endorsement - to disseminate the message, not just vocally, but in how they show up and their own behaviours and decisions too. I can think of plenty of times where I've asked Dave to take time out of his already jammed schedule to talk to a candidate and he does it without question. And the result of him showing up like this for hiring, means that others naturally follow suit.
Own it, leadership is key…
Our biggest gap back in 2019 was the lack of people leaders we had in the team to lead our individual contributing engineers. We particularly lacked Engineering Managers (EMs), and a lot of them. We knew EMs would help to foster the right practices and develop our teams to be at their best. Although we also knew we needed many more boots on the ground at an individual contributor level, we took the bold decision to only focus on hiring the smaller number of EMs we needed first. Notoriously these technically strong hands-on people leaders are a hard find. Despite this, we kept our standards high to fill these critical roles with the best talent we could find. So although it took more time than we might have preferred, our choice to focus on these folks paid dividends later on when we needed to ramp up, as they were critical in us hiring the next layer of talent.
Whether you're hiring for one person or 100, it's hugely important to have someone leading the process and driving accountability. Without this nothing will ever get done! Our Talent Acquisition team works hand in hand with our leaders from each technical discipline owning the way we hire in partnership, and this has also been critical to our successes.
Set the bar higher, create processes and frameworks to support hiring at scale…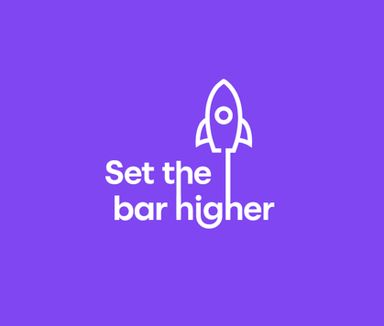 It's really easy to run head first into a list of critical to fill roles. But without strong foundations, you're destined to make life more difficult for yourself later down the line. We'd already spent a good few months hiring for leaders, and we started to develop good practices for interviewing with each interview conducted - we formulated this into a clear process which, by and large, we still leverage today (with occasional tweaks, of course!). This process is familiar to all Zoopligans, which means we can give every candidate that enters an interview room at Zoopla the same fair and equitable assessment.
Early on we settled on a final interview loop with multiple segments so we can zero in on specific competencies in each session. These can be quite complex to schedule, with at least seven Zoopligan diaries to coordinate. This was a constant challenge in the early days, but today we have placeholder meetings every day, sent to our entire interview roster, which people can accept or decline based on their schedules.This way, our TA team knows who's available and if they need to hunt around for people for certain slots. I'm not sure how we ever managed to schedule interviews without these!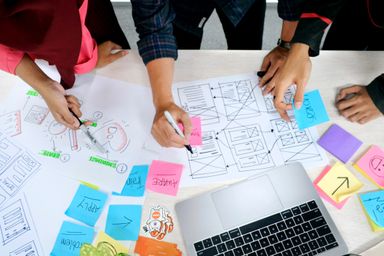 We also developed a regular "hiring check-in" meeting to help us onboard new folks into our hiring practices as they joined the interview roster. Led by one of our senior leaders and supported by TA, these sessions helped us foster best practice on interviewing across the team, as the sessions were as much for seasoned interviewers as new folks. Besides giving people a great introduction to hiring at Zoopla and a nice baseline start, we also learnt a great deal from these sessions. Our team would often bring real life examples or concerns to the table, which ultimately aided us in further iterating our processes. Maintaining a consistent process is something we hold as a core guiding principle of our hiring efforts, and these sessions have been really helpful in facilitating that too.
Once we had our great leaders in place we needed to make sure Zoopla's tech team was an amazing home for the new teammates we wanted to bring in. Which is why we built career frameworks (see our Chief Technology Officer, Paul Hammond's post for more info on that). Besides being great for the career development of our existing team, these also helped us to make data informed decisions around who we hired. We were no longer relying on people's gut feel about a candidate, but using competencies and mastery levels instead to identify whether and where that candidate might add value to our organisation. This also helped our interviewers formulate clearer questions to ask, as well as share transparent and actionable feedback to the candidates.
Writing out feedback isn't the last step for interviewers though, we also have a wash up with the team to discuss their feedback and make sure we come to the right decision. The wash ups bring all the interviewers together to discuss the feedback and come to a collaborative decision on whether the candidate is our next Zoopligan. We learnt and (continue to learn) so much from these sessions. In the early days they felt uncomfortable. Folks hadn't had to get too reflective about interviews prior to this, beyond typing some musings down and emailing them over. But once those feedback muscles started flexing, we started to see some great open discussions and debates which, in turn, helped our TA team really get to understand what a great team member looks like at Zoopla. Invaluable and a must have to any process.
Build Together, one person doesn't make a team…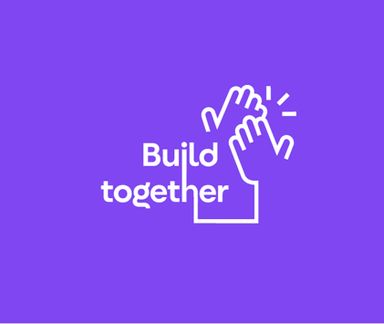 We have a saying that "recruitment is a team sport" and this is so true. It's vital to build trust and a strong partnership between your TA and hiring teams. If you are set up so that your TA does it all, you won't get far. When you're hiring at scale, there's an awful lot of work to be done, so it's important you figure out where you can optimise and support your hiring team in making things as efficient and seamless as possible.
We used daily stand ups to thrash out challenges and bottlenecks in real time. Talking and learning together about the plethora of different situations that come up in recruitment was hugely beneficial to us in the long run. We also held hiring focused retrospectives, looking at our funnel piece by piece. Understanding the data, or just talking about feelings and perceptions of our hiring estate, was really valuable in building trust but also in iterating and improving our processes.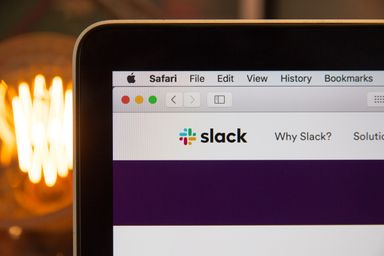 We set up Slack channels to foster speedier collaboration. Some channels deal with specific parts of the process where we identified bottlenecks. For example, we weren't getting code tasks reviewed quickly enough, finding candidates dropping off at that point. So our code task review channel has been hugely effective in getting quicker reviews of code tasks. Also the complexity involved in scheduling final interviews was one of the reasons we set up a hiring channel with the whole roster to ensure if for whatever reason folks can't attend an interview we can find replacements as quickly as possible, as well as to provide everyone with general updates as they come. A personal fave update being a hiring bell shared by our People Partner, when someone signs their contract, so the whole team can celebrate another new colleague being added to the fold.
Know your audience, create a great candidate experience…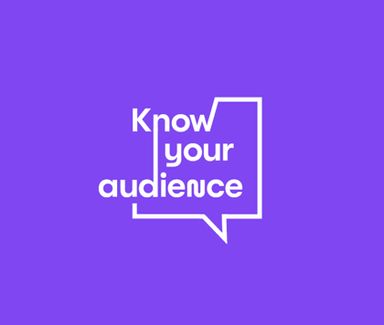 This is a biggie, and a real stickler for us. You can have the perfect leaders in place, driving all the right processes, frameworks and best practices, but if your candidates don't have top notch interview experience in this market you will struggle to hire anybody. This was always our number one guiding principle when iterating processes and more often than not the main reason we made process changes.
Putting yourself in the shoes of a candidate is so important as it's easy to get swept away in "we need to hire people" mode and forget simple things that will be important to the candidates you want to join your team. One simple addition we made really early on was offering comfort breaks to candidates - it might seem so obvious (especially when some of our interviews are 3 hour slots!) but we'd completely missed this until one of our team members suggested it, and now it's an absolute must in any interview slot.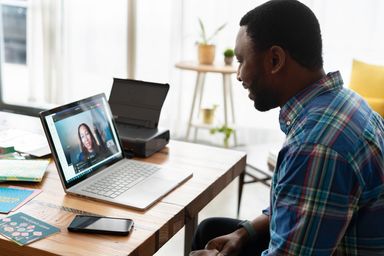 Feedback is probably the single most important thing any candidate wants from an interview, and it's something I'm proud to say Zoopla does really well - we consistently see really kind responses from candidates on this even when it's been bad news for them. I can tell you it wasn't easy to get folks to commit to writing timely feedback into our applicant tracking system in the early days, but today it's frowned upon if you don't because we chose to make it one of the most important things we give to candidates who enter our process. It's the least we can do when we ask them to spend significant chunks of their valuable time with us.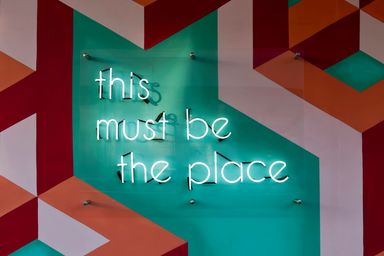 So what's next? Well we've hired lots of folks over the last few years, does Talent Acquisition get to put their feet up? Perhaps a cheeky trip to Barbados? No, no - the journey never stops! We have so many exciting initiatives at Zoopla, so as we continue on our path to re-imagining the property industry, we're always on the look-out for great colleagues to join us on that journey, and maybe even do the best work of their lives here. If you think Zoopla sounds like somewhere that you would feel at home, check out our careers page for the latest vacancies and maybe we'll chat soon.